Creamy, gooey, toasty, with a buttery crunch – all readers will agree that grilled cheese is a slice of heaven. It's that comfort food everyone looks forward to on any occasion; a quick treat, a sumptuous breakfast, or a savory snack.
There are few things as satisfying as a perfectly cooked grilled cheese sandwich. Its soft and crunchy texture with a rich and creamy interior make it the ultimate comfort food. What we love most about grilled cheese is its versatility.
It's not just a kids' menu option or a light snack, but in fact, has the potential to turn into a complete and satisfying meal when paired with sides. So, in this article, we will talk about what to eat with grilled cheese to suit all tastes.
1. Fresh fruit
Load up your grilled cheese with a serving of fresh and delicious fruit to make your food more delicious and interesting. We would suggest apples, pears, figs, avocado, and dried apricots with honey. You could also try some fresh fruit jam to add sweetness.
On a hot summer day, there's nothing better than a nice serving of fresh fruit salad to go with grilled cheese. Mix different fruits together for a pop of color and add seasoning to taste.
2. Pack them with veggies
Besides fresh fruit, you may also use a variety of vegetables to go with your grilled cheese. In fact, this is a good way of ensuring that your family members, especially the kids, get enough leafy greens. You can add spinach, asparagus, and kale between the bread and cheese.
Thankfully, there are many other options worth trying other than just leafy greens, and these include mashed peas, sweet potato, red peppers, and shredded carrots.
3. Beef up your grilled cheese with meat
What if you are not in the mood for a fruit salad or leafy greens? Well, grilled cheese is an extremely versatile food all year round, so you can also pair it up with the meat of your choice. Many people are a fan of cheese steak-style grilled cheese sandwiches.
If you are a beef lover, replace the steak with ground beef for a more satisfying meal. Some other good options include sliced deli meat, sliced chicken breast, and ground turkey.
4. Enjoy grilled cheese with soup
For a tangier and more filling meal for the kids, you can play around with the pairings. Cut the grilled cheese sandwich into triangles or square shapes and serve them with soup. We would suggest a rich and creamy tomato soup to go well with bread.
If you are not a fan of tomato soup then consider trying something different, such as a veggie soup or maybe a chicken soup that goes well with melted cheese.
5. Truffle Brussel chips
If you want a happy medium between a packet of potato chips and steamed veggies, then we would suggest crunchy Truffle Brussel chips. They are light and very simple to make, plus they taste exceptionally good.
The flavor of truffle oil adds richness to the recipe, making every bite of your grilled cheese all the more enjoyable. This is a good pairing if you are in the mood for a light snack without going overboard with the side dish.
6. Pickled Cucumbers
Our next recommendation may not impress those who prefer a traditional English breakfast, but this is definitely worth mentioning. If you are a sushi lover then you are definitely going to love the twist in flavors brought about by pickled cucumbers.
Let the vinegary juice of the pickles penetrate through the cheddar cheese and toast to give you that ever so unique mix of flavors. This can prove to be a wonderful experience for your tastebuds, so try it out. Besides cucumbers, you may also try a variety of other pickled vegetables.
7. Bacon and Eggs
When you want your breakfast to include some variety other than veggies and fruits, but are not really into ground beef or chicken, then consider egg and bacon. A soft-boiled egg can be the perfect dipping for your sandwich.
You can add to that a creamy spread of baked avocado and some crispy bacon to complete your brunch. Adding salty and yummy bacon to your grilled cheese enhances the flavor of the entire dish, making it even more tempting.
8. Spicy Corn Salad
Are you watching your weight but still love to indulge in a grilled cheese sandwich once in a while? You may not want to overdo it with more oily or fatty sides, so instead you can spice things up with a spicy corn salad. This classic side dish will add a colorful appeal and exotic flavor to your meal.
With spicy black beans, onion, red peppers, and cilantro, your grilled cheese will be packing more nutrients than you can imagine. The sweet and spicy taste makes it one of the best combinations you can try at home.
9. Cilantro Chutney
Do you want to add an herbal touch to your grilled cheese? Skip the tomato sauce for once and instead use some nice refreshing cilantro chutney as a side dish. Its earthy heat goes well with the creamy and rich cheddar cheese.
Chutneys are common in Indian homes as a go-to side dip with snacks. You can prepare them in large quantities and store them in the fridge to use as a sauce with other meals, too.
10. Celery Salad
Does the mention of celery make your child cringe? Well, you can get your little one eating some healthy food by adding a crunchy and flavored celery salad with their grilled cheese.
Instead of just celery alone, we suggest adding sesame seeds, spring onion, and ginger to the salad to include some Japanese-style umami flavor.
11. Bolognese Sauce
Would you like some Italian flavors on your table? How about pairing your grilled cheese with bolognese sauce, which feels more like a thick tomato soup? This Italian sauce makes a great pairing with grilled cheese with a burst of pizza-like flavor.
If you are a pizza lover then you will fall in love with this twist to your grilled cheese. We would suggest that you substitute regular butter with garlic butter to make this taste even better. Add some pasta to it, if you would like a heavier lunch.
12. Butternut Squash Soup
As Fall comes along, you may crave a sweet side dish to go with your grilled cheese. What could be better than a butternut squash soup? This is an easy recipe anyone can make at home anytime as a treat for the taste buds.
You can even prepare a large batch of soup and store it in the freezer to last you throughout the Fall season. The secret to the dish is that the soup gets better as the ingredients sit together for longer.
13. Indian Dhal
If you are a fan of Indian cuisine and want to transform your American sandwich into something that resembles an Indian staple, then try out the classic dhal. Just like the corn salad brings together the finest cultural flavors, adding dhal as a side dish does the same thing.
It's like a romance between the east and the west – a salty and crispy grilled cheese sandwich with a creamy and nutritious dhal. The warm flavors and awesome taste perfectly complement each other.
14. Change the bread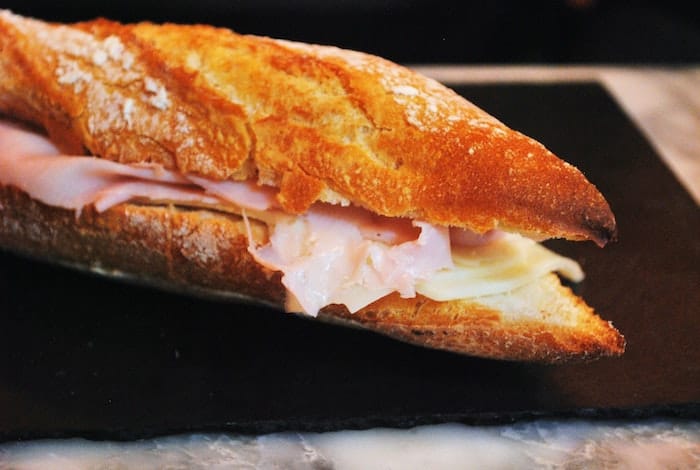 If you are bored with the same old taste and would like to try something new, then we suggest that you switch the bread you use for making the sandwich. Some restaurants try a variety of things like Zucchini Crusted Grilled Cheese.
You may prefer to try a different type of bread. Some examples are tortillas, cauliflower crust, and sandwich bread.
See More: 11 Best Bread for Grilled Cheese
Tips to Make Your Grilled Cheese Taste Better
A little change of flavor can bring about a big difference in your sandwich. We hope that the above side dishes give you enough ideas on what to eat with grilled cheese. Here are a few tips to make your food taste even better.
Add a little mayo to the butter when you spread it on the outside to prevent the sandwich from getting burned.
First, put the sandwich in the oven, open-faced and then finish it off in a skillet to make sure that the cheese melts its way through to give you a crispy crust.
Shred the cheese you use to allow it to melt more evenly and much faster. You can also combine two different types of cheese together to enhance the taste.
You can experiment with different ingredients, too, such as adding some macaroni, bacon, avocado slices, and goat cheese along with the classic American cheese.
After the grilled cheese is done, let it rest for a few minutes before you taste the first bite. This will give it enough time for the melted cheese to penetrate the bread and will also save your mouth from a blister.
Related Questions
How can I keep the grilled cheese crispy?
To make your sandwich crispier, we suggest that you toast your bread first and then apply cheese and fillings to it. Then, place the bread cheese-down for a perfectly crusty exterior without making the bread soggy.
What can I use instead of butter?
If you would like to substitute butter with something else, then we have a few suggestions for you: egg, a few drops of olive oil, or mayo. Olive oil will reduce your fat and cholesterol intake, while egg and mayo will add extra flavors to your grilled cheese.
See Also:
How To Make Grilled Cheese Without Butter?
Electric Smoker Vs Pellet Grill: Here Are the Difference
How Long Do You Boil Brats? Read This First!
7 Best Oil For Grill Grates Reviews