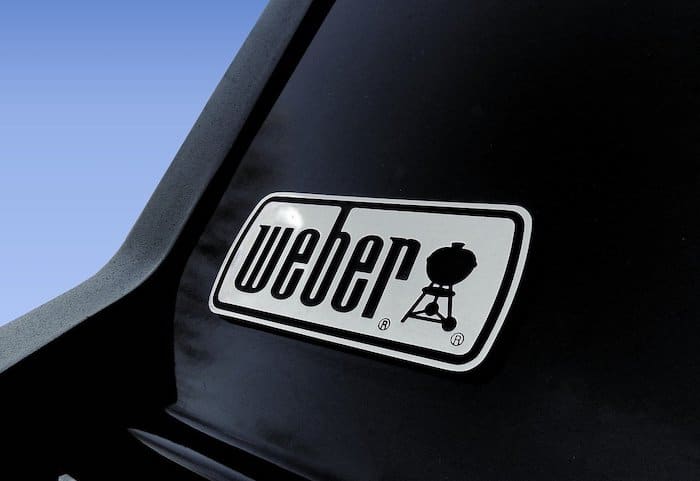 Grilling is not as tough as it seems. However, once you are in the market for the right grilling units and tools, the myriad of options available are sure to leave you confused. Trust me, you are not alone and there are many in the same predicament.
If you are a fan of Weber grills then you may want to look into a Weber Sear Station. But then you may also be considering the possibility of an infrared burner as well. So, what's the solution? How can you ensure that you put your hard-earned money in the right place?
Worry not, because in this post we will help you understand the difference between a Weber Sear Station and an infrared burner. Read on to find out more.
Weber Sear Station vs. Infrared Burner
First off, let's start by establishing what exactly a sear station is. These comprise three burners that are placed much closer than other burners on any grill. This helps in creating a special zone that gets hotter more quickly than other sections in the grill, which enables you to more easily sear food.
Although you can sear on any standard grill too, it will take you much longer than on a dedicated sear station. The best part is that using a sear station is very easy, as you simply need to start the grill as you would any other grill. Light up the main burners and close the lid so that the grills pre-heat for at least 15 minutes until it reaches 500-550°F.
After you put food on the sear station, be careful about the timing, which will vary depending on what you cook. Sear each side of the food for at least 1 to 4 minutes and don't be afraid to experiment with different searing times to get better results.
After you are done with searing, you can move the cooked food to the cooking grates that have less indirect heat to finish off the cooking. You could also try out the reverse sear method in which the food is primarily cooked at low temperature and then moved to the sear station just before it's fully cooked to finish off the process.
Searing meat helps you to get those perfect grill marks on your food, and it also gives you that classic taste and texture making it more enjoyable to eat. As you continue experimenting more with the sear station, you will get better at making truly delicious delights for your family and house guests.
The Weber Genesis 6537001 E-330 637 (see Amazon) is a good example of a grill that comes with a sear station. It is a 60″ Freestanding Gas Grill that sports a cooking area of 637 square inches. There are three stainless steel burners, a side burner, and a sear station.
The grill is capable of producing 10,000 BTU on the sear station and 12,000 BTU on the side burner. Some other interesting features of the grill include Flavorizer Bars, Porcelain Enameled Cast Iron Grates, and Heat Deflectors. This grill comes backed by a 5-year limited manufacturer warranty.
The sear station on the Weber Genesis 6537001 E-330 637 lets you optimize the heat without compromising with the grilling area. It has a high-powered sear burner which is designed to increase the heat if necessary for searing. The flush-mounted side burner also allows you to cook multiple items while searing.
Infrared Burner
Now, let's talk about infrared burners and how they're different from a sear station. Unlike a sear station that comprises gas burners placed closely together, an infrared burner has an infrared element between the flame and the grates.
Originally invented by TEC Grills, infrared burners have been around since the 1980s. In this setup, a gas flame heats a ceramic tile that is covered by thousands of microscopic holes. These in turn radiate infrared energy into the food.
For comparison, think of a traditional grill as a bright flashlight around your food with diffused heat coming through a wide cone. An infrared burner, on the other hand, points a laser of heat that goes directly to the food being cooked.
When cooking in windy areas, it may be difficult to get even heat distribution on traditional grills. However, this is not the case with an infrared burner, as they are not affected by the wind. This allows you to create more even heat across the grilling surface.
Talking about the technology, the infrared burners utilize uniform radiant energy to directly heat the food, helping to cook your food faster and more evenly. Below, we have compiled a few more benefits of using an infrared burner:
They use a more direct form of heat that is more efficient than a traditional grill. They offer a much faster grilling time, heating up quickly so that you can start grilling your food in no time.
Infrared burners help you achieve much higher temperatures, as high as 1,000°F in some cases, which is much more than any traditional burner can achieve. You can easily sear steaks to perfect textures with that kind of heat.
As infrared burners give you direct heat, the grilled meat ends up being more flavorful with all of the moisture intact within it.
Cooking on an infrared burner means there will be fewer flare-ups than in a traditional gas grill, as the food is not exposed to an open flame.
Infrared burners are also easy to maintain as you can clean them so much more easily than traditional grills.
Check out the Char-Broil 463370719 gas grill that features a TRU-Infrared 3-Burner with technology that prevents flare-ups and delivers even heat distribution throughout its 450 square inch cooking space. This grill helps to make your food juicier and full of flavor.
Besides ensuring even heat distribution, the Char-Broil TRU-Infrared cooking system also prevents any varying hot and cold spots in the cooking area. This facilitates faster cooking while also consuming less gas. The burners can be adjusted to deliver higher or lower heat as required.
The grill grates are porcelain-coated, rust-resistant, and much easier to clean and maintain. This Char-Broil grill features a reliable push-to-start electronic ignition for quick startup, as well as a swing-away warming rack that offers a lot more versatility to your cooking.
For an infrared burner, check out the Napoleon P500RSIBPSS (see Amazon) that comprises of 4 stainless steel main burners capable of producing a total heat output of 48,000 BTU per hour. The stainless steel sear plates with their layered positioning provide a more even heat distribution.
Besides providing an intense flavor for delicious meals, this gas grill also sports more than 500 square inches of primary cooking space. It includes a side infrared burner and warming rack that adds a further 140 square inches to your cooking space.
You can make a restaurant style steak with the well-built infrared side burner that can easily achieve temperatures of up to 1800 degrees in only 30 seconds. Let's not forget that the JETFIRE ignition system also helps you quickly light up the burners each time without fail.
Related Questions
Is infrared grilling good for your health?
Yes, cooking on an infrared burner is not only more efficient but also tends to be healthier because it does not cause any food charring. As there are no carcinogens produced, unlike in gas and other traditional grills, this ends up being a much healthier way of cooking grilled food.
Why is infrared considered a better option for searing?
Many people prefer infrared to searing because it cooks food much faster than usual. It also retains the moisture in meat to optimize the flavors and heats the cooking area evenly while using less fuel.
Who should get a sear station?
If you would prefer a traditional gas grill but with advanced features that let you transform a section of the grill into a speed cooking zone, then a sear station is a good option. They are typically mounted on the side shelf and let you achieve higher temperatures much more quickly to sear meat and vegetables while your food cooks.
See Also:
How to Keep Grilled Cheese from Sticking to the Pan
Green Mountain Grills Vs Traeger: Which Is Better
7 Best Gas Charcoal Smoker Grill Combo